Virtual Tennis Academy (Official Home Of PROFESSOR WHIZDAN)
INNER-CITY GROWTH PARTNERSHIP
Is tennis within the inner-city in a "state of disrepair"? Fortunately, the partnership with 'Denton Johnson Tennis Corporation' is more than equipped to tackle the myth.  Within this effort, deserving youths will be granted an opportunity to enter the game like never before.  Upon completion of their training,  players will enter tennis competition where development and inclusion will be the goal.  Every participating player will be "provided support resources" and if properly utilized by "Parental Guardians" could very well earn the "targeted communities" success.  Our team is very committed to development, inclusion & diversity and "these intended goals will serve as the foundation of growth".  The "targeted communities" are excited as this partnership is poised to diversify the game of tennis!   As Always, Parental Wisdom 101, Tennis Fun For Everyone!  Join!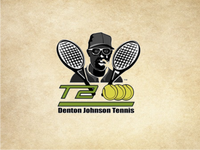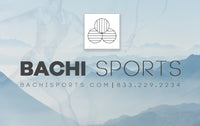 UNDERPRIVILEGED DESERVING CHILD
Are you personally confused on whether or not you should consider your child an underprivileged player?  Well, the following definition should invoke clarity as your PLAYER has been properly labeled as
UNDERPRIVILEGED
- one that has fewer economic and social privileges than others.
Yes, it is official as an "underprivileged player" is one that has fewer economic and social privileges than others.  Honestly, over 75% of the children in this nation are underprivileged.  Is this accurate?  The cost of living outweighs our economical status and forces every household to become more fiscally conservative in order to survive.  Fortunately, this organization is ready to serve up huge assistance. 
FREE TENNIS LESSON REGISTRATION
Access to tennis lessons on demand are now at your fingertips! This organization has mandated that via online instructions, Free Tennis Lessons will be accessible to parents who have a child, ages (4 - 11) with all participants becoming a recipient of the following:
Free Instructional Videos On Demand 
With this intent for over (228) months, this organization has made every attempt possible to reach deserving youths within the idea of granting them access to the game.  In the spirit of this mission, all parental guardians should click the above "Video On Demand" link to ensure progress.  It is our proven belief that the game should be accessed initially through the mind & spirit of parental guardians throughout the "rural & inner city" underprivileged communities!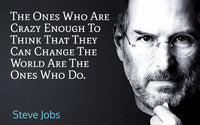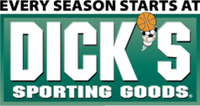 POWERED BY SALES & MARKETING
As this organizations extends its helping hand, the offering has been made possible by 'Sales & Marketing'.  Fortunately, it is here where Parental Guardians will be afforded an equal opportunity to access the sport of a lifetime.  Within that belief, entities such as Dick's Sporting Goods & Bachi Sports have allowed many grassroots players to enter the game.  In response to their extended hands, it is our mandated duty to patronize the sales floors of these supporting entities and others as they assist us in growing the game.  Join Us!!!